Fare Information
Pay your fare as you board. Please have exact fare ready in the form of cash, pass, or transfer. Be prepared to show appropriate ID for reduced fare or college ride.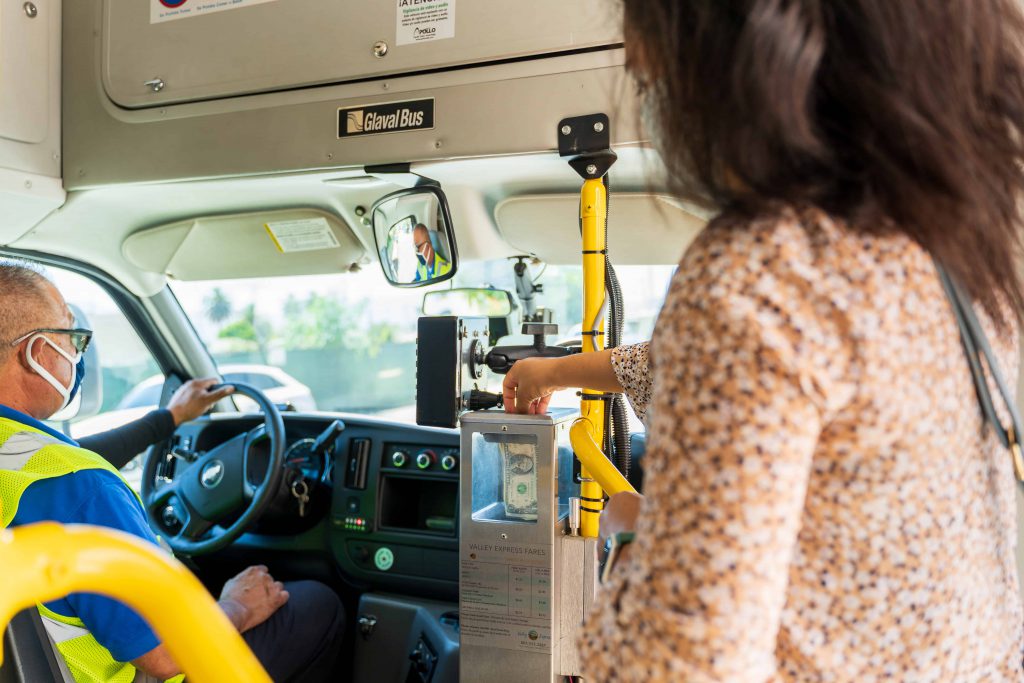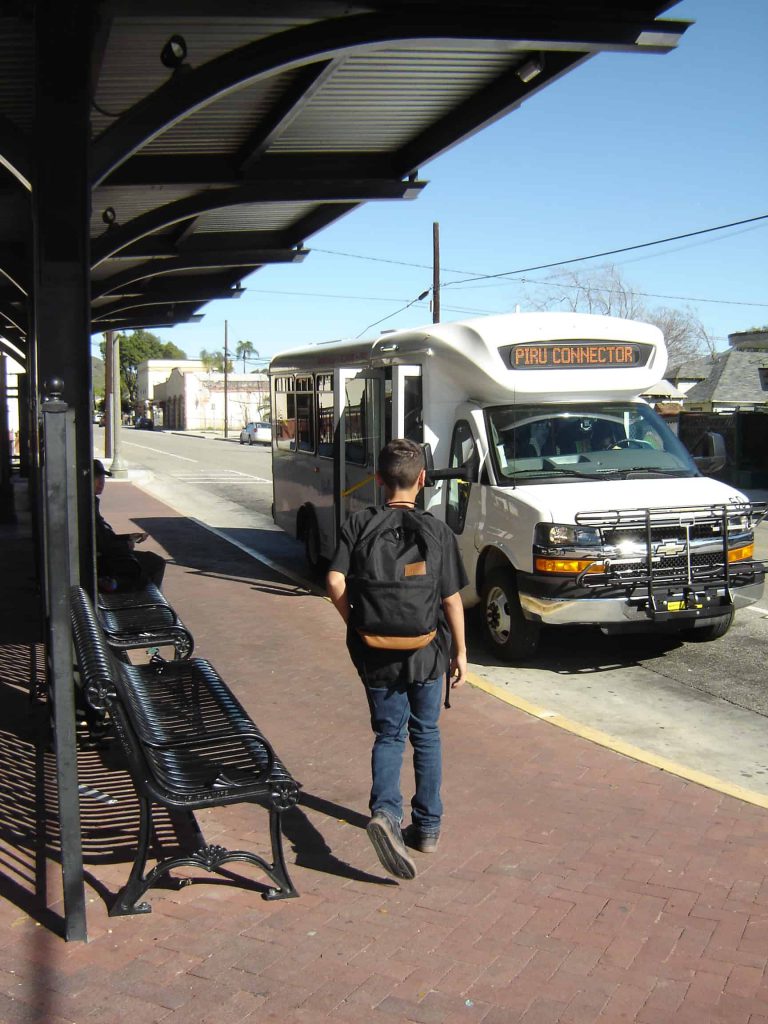 FREE FARE PROGRAMS
Beginning September 1, The Youth Ride Free Promotional Program will allow youth 18 and under and those enrolled in high school to ride any public transit bus in Ventura County for free, anytime, anywhere. High school-aged youth should be prepared to show ID to board for free.
The College Ride Pilot Program offers free bus service to students enrolled at any Ventura County Adult School, Cal Lutheran University, CSUCI, Moorpark College, Ventura College, Oxnard College, UCSB, and SBCC. Students will need to show their school ID to the driver in order to board for free. The pilot program will last for the duration of the 2022-23 academic year. Students can save money, relieve stress, and help the environment by participating in this program.
For Frequently Asked Questions, click here.
Where to buy passes
Online Bus
Pass Sales
Valley Express 31-Day Passes offer unlimited rides for 31 consecutive days starting from the first day of use.
To order passes online and have them shipped to your home.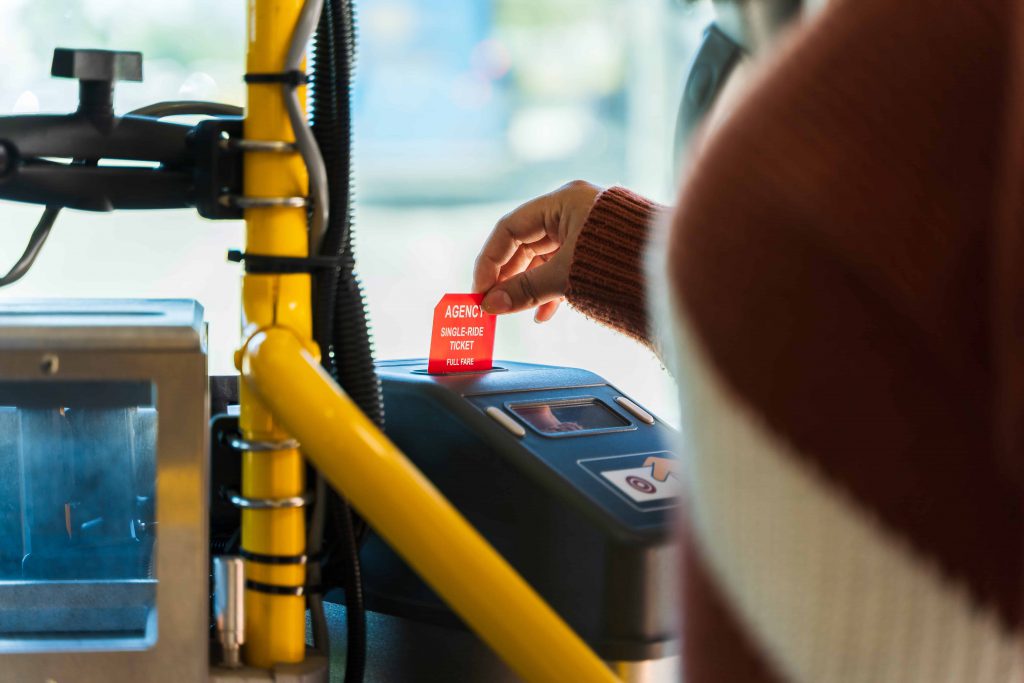 Fillmore
City Hall
250 Central Avenue
Fillmore, CA
(805) 524-3701
Monday – Friday
8 am-4 pm
Closed Alternating Fridays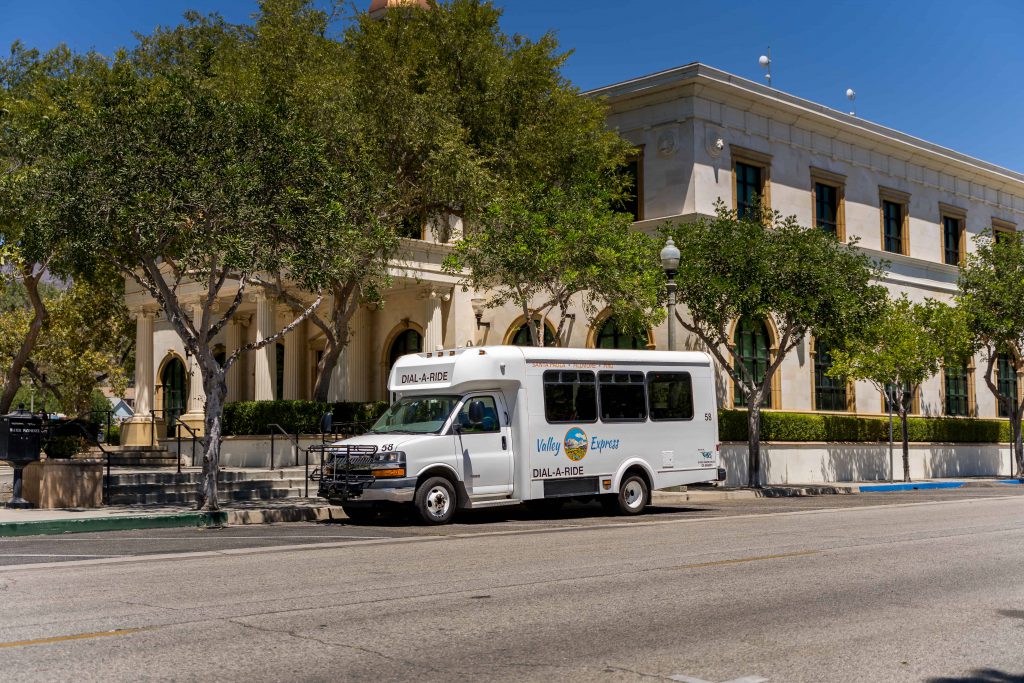 Santa Paula
City Hall
970 East Ventura St.
Santa Paula, CA
(805) 525-4478
Monday – Friday: 9 am-4 pm
(closed 12pm-1pm for lunch)
Closed Alternating Fridays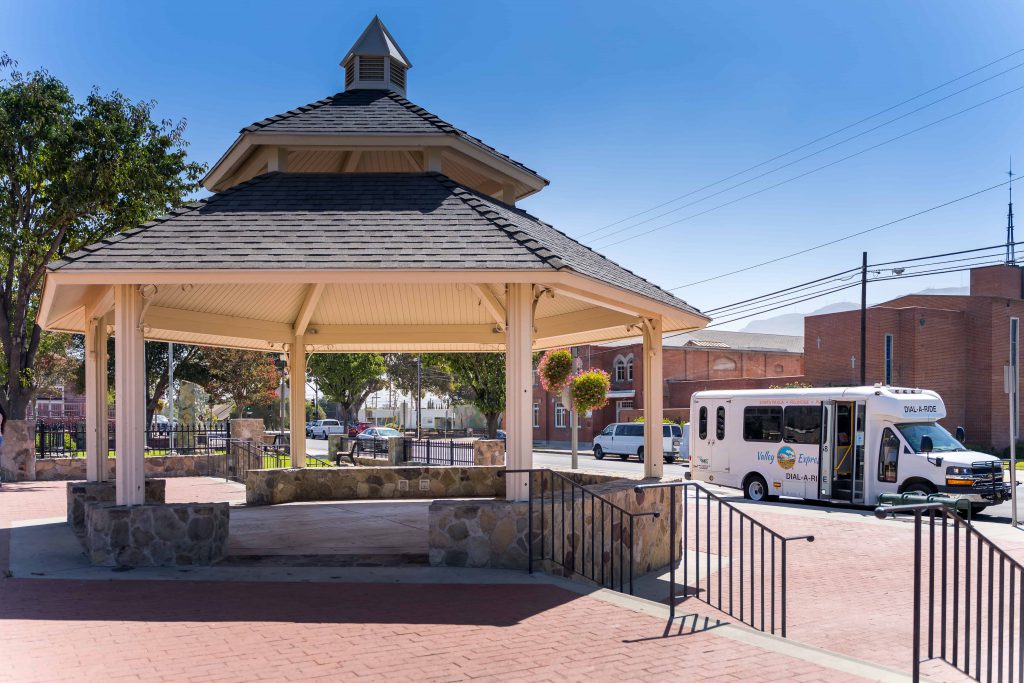 | 31-DAY REGIONAL PASS | ZONE 1 | ZONE 2 |
| --- | --- | --- |
| FULL | $50 | $130 |
| REDUCED | $25 | $65 |
The VCbuspass is a new contactless regional transit pass for Ventura County. Stored value (pay as you go) and 31-day regional passes are available. Purchase a reloadable card online or from one of our sales locations or download the Umo mobility app on your phone. Passes that are for use on Valley Express buses only are not available on the VCbuspass app or card.
Start today and get on board with contactless payment!
You may order your VCbuspass online, over the phone (800.438.1112), or by visiting the sales locations listed here.
What is the difference between the VCbuspass 31-Day Pass and the Valley Express 31-Day Passes?
There are three types of passes accepted onboard the Valley Express buses:
31-Day Fixed Route – Good for 31 consecutive days of unlimited usage on the Valley Express Fixed Route
31-Day Super Pass – Good for 31 consecutive days of unlimited usage on the Valley Express Fixed Route AND Valley Express Dial-A-Ride
31-Day VCbuspass – Good for 31 consecutive days of unlimited usage on the Valley Express Fixed Route, Valley Express Dial-A-Ride, AND six other operators in Ventura County (VCTC Intercity, Gold Coast Transit, Simi Valley Transit, Thousand Oaks Transit, Ojai Trolley, and Moorpark Transit)
VCbuspass is accepted on these transit operators:
VCTC Intercity
Gold Coast Transit
Valley Express Transit and Dial-A-Ride
Simi Valley Transit
Thousand Oaks Transit
Ojai Trolley
Moorpark Transit
Camarillo Area Transit and Dial-A-Ride (stored value only)