Dial-A-Ride
Dial-A-Ride is a shared-ride bus service that takes passengers from their origin to their destination. The service area includes the cities of Santa Paula and Fillmore and the unincorporated areas that make up Heritage Valley. Dial-A-Ride is available to EVERYONE. Riders with ADA certification and Seniors (65+) are given priority during the reservation process.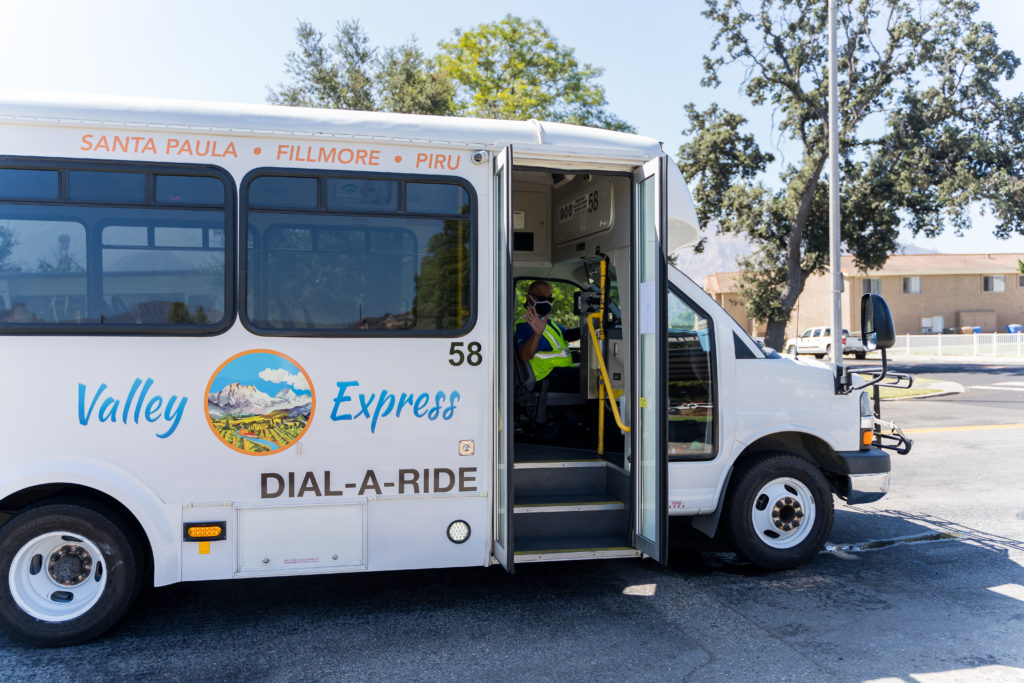 How Much Does Dial-A-Ride Cost?
CASH FARE
$2.00 per trip
TRANSFER FEE
$0.50 with valid Valley Express or VCTC Intercity transfer
MONTHLY SUPER PASS
$30 Adult/Youth
$25 Senior/ADA Rider
Frequently Asked Questions
General Public Dial-A-Ride service is available within Fillmore, Santa Paula, Piru, and other unincorporated areas of the Heritage Valley. Seniors and ADA certified riders may use Dial-A-Ride to travel between Fillmore, Santa Paula, and Saticoy. The Valley Express GCTD-GO Access transfer point is at Wells Road in Saticoy.
Call: 805.933.2267 or 805.933.1417
Please call at least two (2) hours before your desired trip time. Same-day reservations will be provided on a space-available basis only. Please be ready. We always try to be on time but the bus may arrive up to 30 minutes AFTER your scheduled pick-up time. In addition, buses wait at the following stops for VCTC Intercity Highway 126 transfers: Santa Paula City Hall and Fillmore Terminal (Active Adult Center).
Call ahead to guarantee your seat for VCTC Intercity bus transfers.
Weekdays: 5:45 am – 7:45 pm
Weekends 8:00 am – 6:00 pm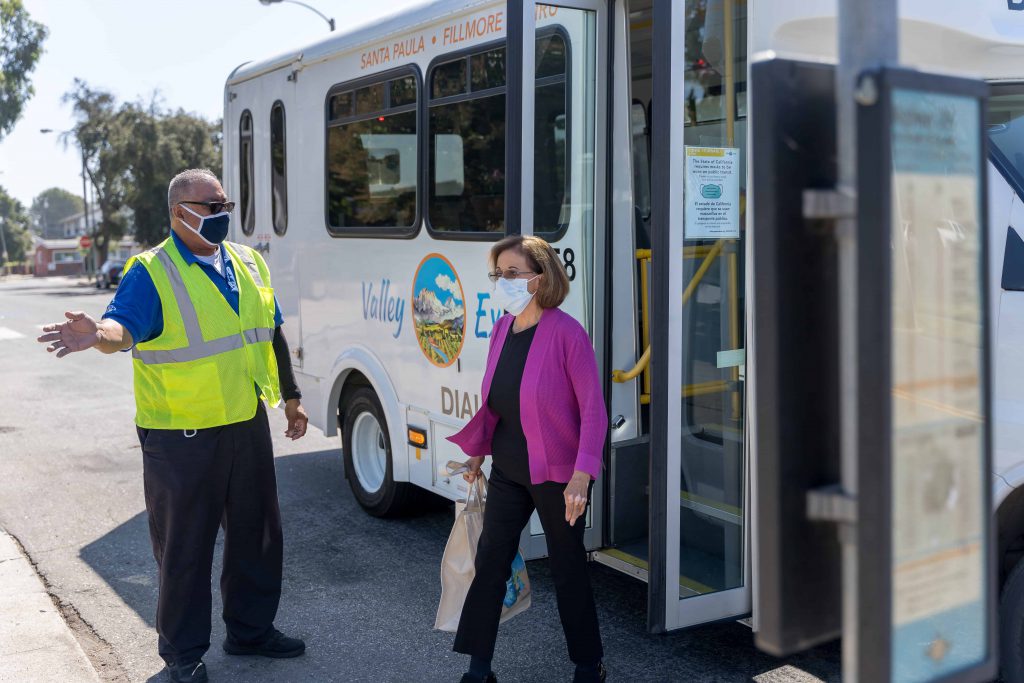 Reservations for Seniors and ADA Paratransit
Seniors and ADA Paratransit Riders may reserve their ride the day before and up to one week in advance of their trip. Seniors and ADA Paratransit riders may use Dial-A-Ride to travel between Fillmore and Santa Paula. Reservations for Intercity transfer trips for GOLD COAST ACCESS are reserved 24 hours in advance and for ADA Paratransit certified riders ONLY. To learn about ADA Paratransit certification call 888.667.7001.