Who We Are
Valley Express operates fixed route, ADA-paratransit, and general public Dial-A-Ride throughout the Heritage Valley in Ventura County, California. The service is provided by a cooperative agreement between the Cities of Fillmore, Santa Paula, the County of Ventura, and the Ventura County Transportation Commission. It is managed and administered by the Ventura County Transportation Commission.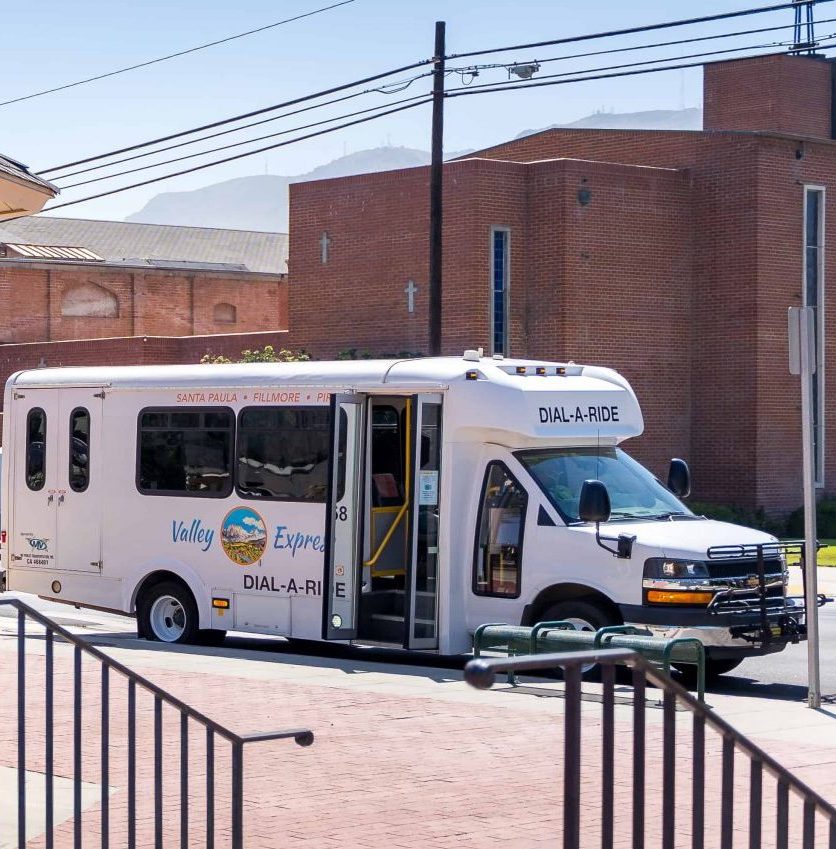 About Valley Express
Valley Express Bus & Dial-A-Ride connects people of all ages & abilities to our community & promotes independence & prosperity through a safe & convenient public transit system. Valley Express operates Fixed Route bus service and general public Dial-A-Ride. Fixed route service travels along a set route according to the schedule. Dial-A-Ride is a curb-to-curb service available to the general public and ADA complementary paratransit certified riders.
Title VI
The Ventura County Transportation Commission (VCTC) operates its programs and services without regard to race, color, or national origin in accordance with Title VI of the Civil Rights Act of 1964, as amended. The U.S. Department of Transportation (USDOT) and Federal Transit Administration (FTA) require all public transportation operators to comply with Title VI regulations. In September 2015, VCTC updated the Title VI Report to be consistent with guidelines set forth in FTA Circular 4702.1B (dated October 1, 2012).
Any person who believes she or he has been aggrieved by any unlawful discriminatory practice under Title VI may file a complaint with VCTC.

For more information on VCTC's civil rights program and the procedures to file a complaint click here.
Accessibility
All VCTC Intercity buses are equipped with wheelchair ramps that comply with the Americans with Disabilities Act guidelines. In addition, VCTC buses can be lowered at the push of a button by the driver to make them easier to board. Service animals may ride the bus.
All transfer point bus stops and major intersections are announced. Additionally, as the bus approaches a transfer point bus stop, the driver announces the bus line number, which is heard externally by waiting passengers. The bus driver will announce any other stop request.
For persons who are unable to ride VCTC buses due to a disability, paratransit operators provide dial-a-ride service in every city of Ventura County. Click here to find dial-a-ride service in your area.
For information on other transportation programs and services for seniors and people with disabilities, click here or call 800.438.1112.
Forms for making complaints of discrimination on the basis of disability can be found here: