Buy Passes
Pre-purchased in advance or on the bus if exact cash amount is provided. 31 day passes are available at a discount. If transferring to another local bus provider, VC Bus Pass fare cards are also available and perhaps the best value deal.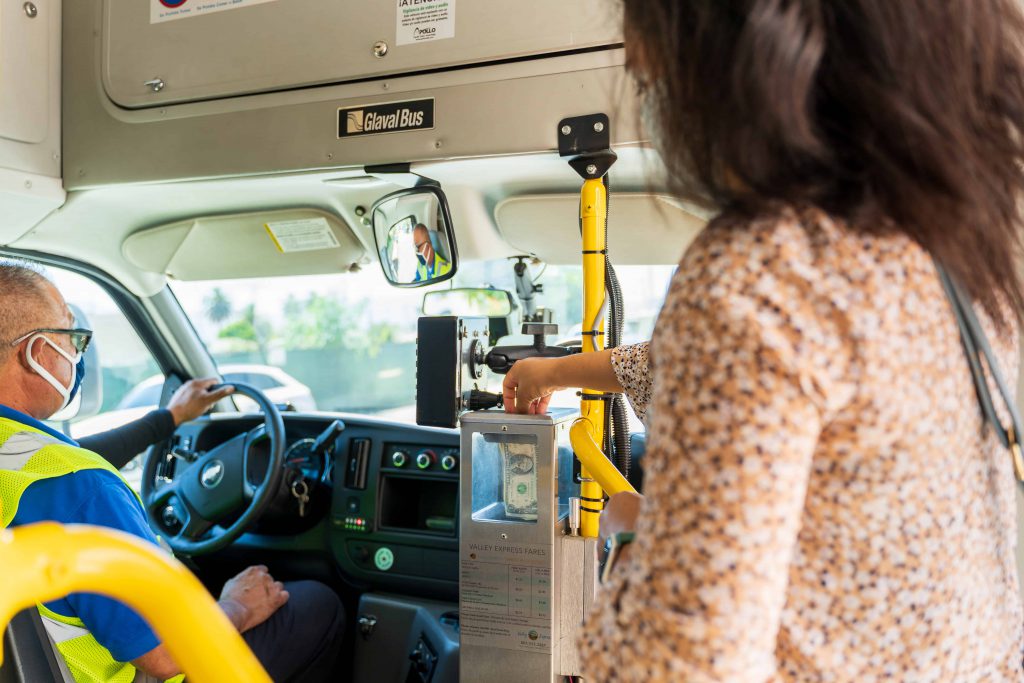 Order Valley Express Passes
Order passes online and have them shipped to your home. Valley Express 31-Day Passes offer unlimited rides for 31 consecutive days starting from the first of day of use. View products for more details.
Buy Now
31 Day Fixed Route Full Fare
$20.00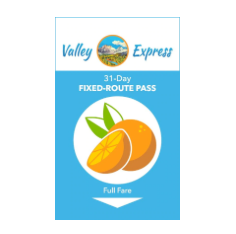 31 Day Fixed Route Reduced Fare
$10.00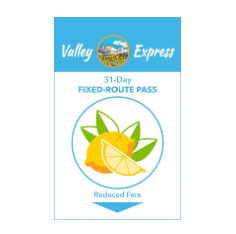 31 Day Super Pass Full Fare
$30.00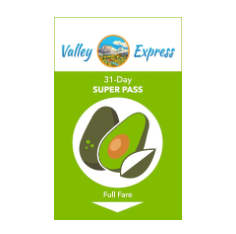 31 Day Super Pass Reduced Fare
$25.00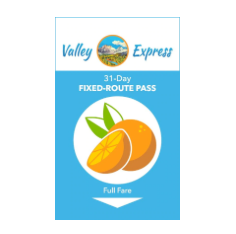 To view/purchase VCbuspasses passes click here.